Welcome to Iron Bid Global
Valuation
We offer a wide range of valuation services from individual units to entire fleets. We are your source for Current Market, Replacement, Liquidation or Specialty Valuations worldwide. Our company conducts all appraisals based on the standards set forth by the Appraisal Foundation which is Authorized by Congress and is the Source for Appraisal Standards and Appraiser Qualifications.
---
Asset Recovery
Our asset recovery division can handle a wide range of services to assist financial institutions, bankruptcy trustees, corporations and other entities as well as individuals. This division handles everything from locating assets to recovering, relocating and securing assets into our secured facility or a partner's secured facility.
---
Virtual Auctions
With our state of the art online and mobile bidding platforms, we have the ability to conduct live outcry auctions with an auctioneer of assets located in multiple states from our corporate headquarters or other central location.
Equipment is sold by picture and/or video. Video previews allow bidders to bid confidently no matter how far they may be from the asset.
---
Live Onsite Auctions
We have assembled a team of award-winning auctioneers to provide an auction experience second to none. Onsite auctions allow bidders to do detailed inspections prior to or during the auction to make sound buying decisions. Previews are done on a specified date and time. Offering online bidding at your live onsite auctions opens the auction up to any qualified bidder worldwide. Our team provides the staff for setup, cataloging, advertising, preview, auctioneers, ring men, clerks, cashiers and check out staff. At IronBid Global, we will do everything we can to make your auction a success.
Contact us today to consign quality equipment to our next auction!
---
Online Only Auctions
The internet has revolutionized the auction industry. Our mobile friendly online only or timed auction platform allows bidders to place bids and/or maximum bids on one or multiple lots simultaneously. Bidders are notified when they are outbid and offered a link to go back to that lot to bid again.
---
Logistics and Transportation
Whether moving a machine to our yard for auction, from our yard after an auction, or containerizing and export, we have a trained Transport & Logistics staff that strive to get you the best price no matter where you are moving equipment. Our preferred vendors offer gooseneck, flatbed, drop deck, lowboy, heavy haul transport services within the United States and Container and Ro/Ro export services. Contact us for all your Transport & Logistics needs!
---
Sales and Brokerage
If a live or online auction doesn't best fit your needs, our team of equipment brokers can remarket your equipment directly to dealers, exporters and end users to produce the results essential to satisfy your needs from those assets. We make certain our sellers have successful experiences from start to finish.
---
Financing
Need financing? We've got you covered! Competitive rates and terms to fit your needs are available on most vehicles and equipment we sell to qualified buyers.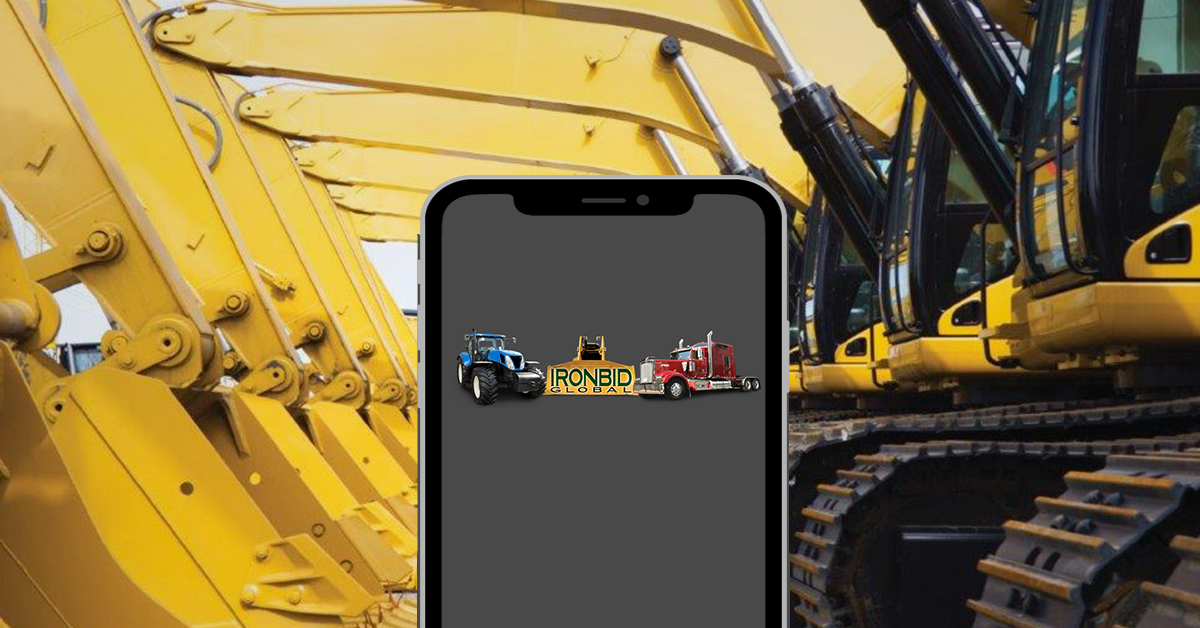 Never miss an auction
Stay up to date on our auction schedule and news, or bid from anywhere. Download our app to your smartphone today. Works for both Apple and Android.